Titus 2 Communities
Serving The West DFW Area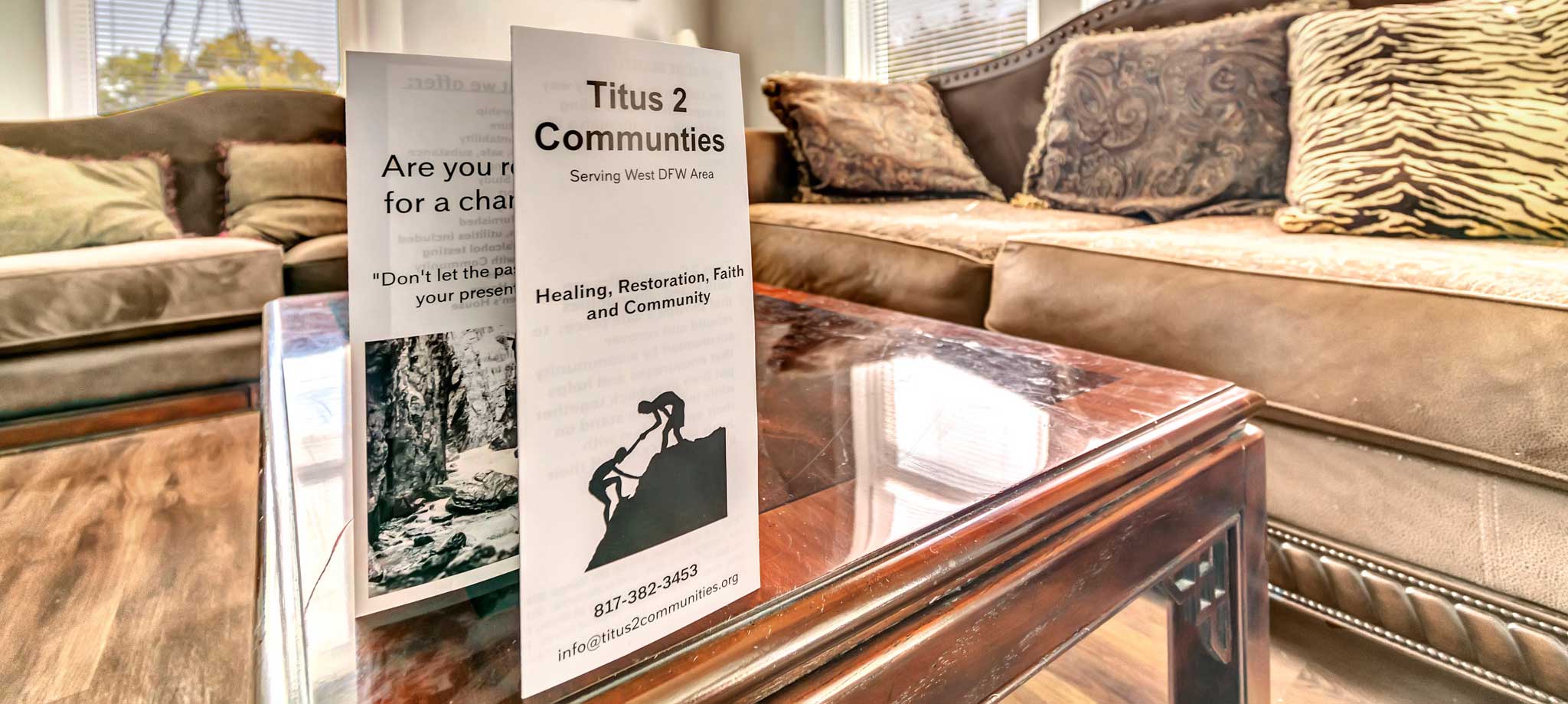 Healing, Restoration, Faith and Community
We provide sober living housing in a supportive, Christ-centered environment. Our goal is to help men and women suffering from the terrible fallout of drug and alcohol addiction to stay on their journey of sobriety and to know Jesus Christ. We have opened our first two homes in Parker County, Texas76086, one for women and one for men. We are in the very early stages of our launch, but we are excited to see what God has in store.
God loves us the way we are, but too much to leave us that way. — Leighton Ford
Please note, our men's house burned down in a tragic fire. Fortunately no one was hurt, but our men's program is currently on hold for the forseeable future.